Rotsuoy's Big Creature Suggestion Image Thread
Rotsuoy
REGISTERED
Posts: 13
Seed
Okay, so I originally made an account here, because a friend
bullied
suggested that I upload some doodles I did way back before we found out about the bearam.
I promise my arm is not currently twisted behind my back.
I also thought it would be neat to actually draw out the ideas for people who have creature suggestions, because
@egork
made this awesome comment about a moosephant that I fell in love with. Why not?
So if you want to make a suggestion
over there
, I might just doodle it up and add it here.
Okay, so my first thought playing TUG a long while back was, "I just want to see a fat, green chicken running around yelling at me. That's what this game needs." This is what happened when I combined my favorite birds (vultures and turkeys) with dodos.
Can't you just see these chickens making this awful noise?
Then, I thought, we have cats, why not bears? (this was before the bearam introduction)
How terrifying would it be to suddenly have glowing stripes running at you?
There are running animation doodles on both the bear and the chicken because I had originally thought about making a mock up model in blender with a little running animation, but it never happened. This is why it took so long for these doodles to see the light of day.
After I wandered around the open landscapes of TUG, I thought "wouldn't it be cool if a big... something... came out of the ground and just started loafing around? Like a big land whale or something? But if there's no water in TUG, maybe the Seeds don't know what 'whales' are, so maybe they aren't 'land whales' maybe they are just 'whales'."
So was born the theory that there is no water in TUG because the air is just dense with moisture, so the environment just flourishes without actually water sources around- as well as the theory of land whales. They are out there. You just haven't seen one yet...
[full size image]
Okay, so here's my imagining of
@egork
's elegant Moosephant.
The sketch probably turned out way more 'moose' than 'phant,' but I thought it would be a neat design.
Can you see it? You just get done shooing goats away from your gourds, and then out of the corner of your hearing, there's this crunching noise. You turn to see a giant moose creature snacking away at your fruit trees. GAH!
I also suggest the name 'Whangdoodle' after the moose-like, whangdoodle from the book 'The Last of The Really Great Whangdoodles.'
If tamed, I can see the moosephants being really fun to have around and super hard workers: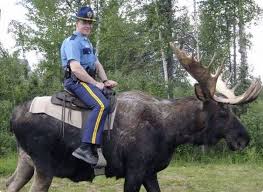 Okay, you caught me. I love moose.
Also, here's my imagining of
@egork
's Boardog.
I'd love to have a trained pack of these guys when I'm out hunting bearams!
Here are my imaginings of
@Charlock
's
Squirrel-bat,
Bealrus,
and
Goblik.
I really want to just call the Squirrel-bats 'Basqual.' X3
Can't you just see a flock of bealrus bobbing across the frozen biomes?
I had
@Charlock
's
Squirrel-bats
on the brain today, so instead of doing work I should have been doing, I drew squirrel-bats on everything. These are three of my favorite poses next to the two original doodles I did.
That's it for now!